The Strategic
Focus Advantage
The Level UP
GROUP COACHING Experience
It's hard to believe it's been 3 months since we all were together at Cassidy's.
Here are a few pictures to bring back those memories…
It was a great two days of learning, connecting and sharing with other business leaders just like you, and the key to creating lasting change is in the DOING & REVIEWING.
"One time presentations do not lead to lasting change."
SS
It's time to get the All Star team back together.
This one day intensive will include:
Reviewing your actions since May, what's working, what is challenging and what changes you want to commit to?
Hot seat coaching – bring your biggest challenges and have Shawn and the group coach you live.
You will leave feeling energized and have a clear customized action plan.
(Please bring your Playbook and notes from the May session)
Friday October 28th
Cassidy Paving
53 Fondi Road Haverhill

A Special thanks to the team at Cassidy for hosting us again!!!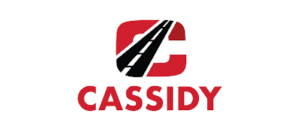 Hosted By: Cassidy Paving
53 Fondi Road, Haverhill
9am – 3:00 pm