About Shawn
Official Bio
Shawn Shepheard is an executive coach, business strategist and keynote speaker. Shawn helps great leaders become exceptional, on their terms. Shawn has a long track record of being the secret weapon for executives and business owners. He has worked with entrepreneurs across North America, and for global companies including LinkedIn, Verizon, Johnson & Johnson, Javelin, Allstate, Kaloutas, Tim Hortons, Kraft Foods, Cassidy Paving, and the YMCA. Many of his clients think of him as their private Sherpa—in their corner and helping them reach new heights.
His unique ability is using his raw honesty combined with his sense of humor and adventure to help people reignite the dream vision they've always wanted, and provide clarity that gets them excited and moves them into immediate positive action where they'll become even bigger stars than they already are.
Real Bio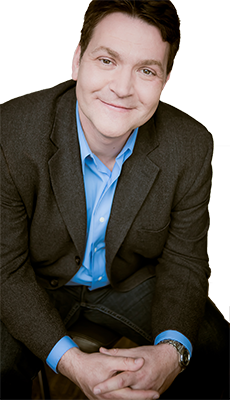 I'm Shawn Shepheard.
After university I had no idea what I wanted to do. Working in a restaurant was the best business school for me. I've struggled financially. I've struggled with my confidence. Felt like an impostor. Lived with a family history of Huntington's disease (my Mom passed away at 71 and my brother at age 59). Was diagnosed with type one diabetes at age thirty. I have experienced the loss of great friends that have passed away, way too soon.
And, I've been a keynote speaker, author, coach and consultant for some of the most courageous people in business. I've have had the privilege of coaching people that have dramatically changed their lives (don't take my word for it, take theirs). I am relentlessly curious, love learning, reading, hanging out with interesting people; believe in real conversations, big dreams, having fun, love watching and playing hockey and relaxing on the beach with my wonderful wife.
I LOVE coaching people that have BIG dreams and the courage to go after them.
I have learned that there are lots of unknowns in life, but one thing I know for sure, at the end of this dance I want to be able to look myself in the mirror and say I that lived a life true to myself and had a lasting impact on others.
Inspiring, thought-provoking, and quickly able to see a broad landscape involving multiple disciplines. Shawn knows when to push, when to simplify, and is quickly able to identify which coaching practices will lead to the most significant results. Shawn has a unique ability to see a bigger and better vision with you and will bring you step-by-step through the journey. You'll see bigger improvement than you ever thought possible. Strap in and enjoy the process!

—Scott Johnson
Director of Marketing