You are Invited to a Special Invite Only Retreat
Developing Your Entrepreneurial Leadership
With Shawn Shepheard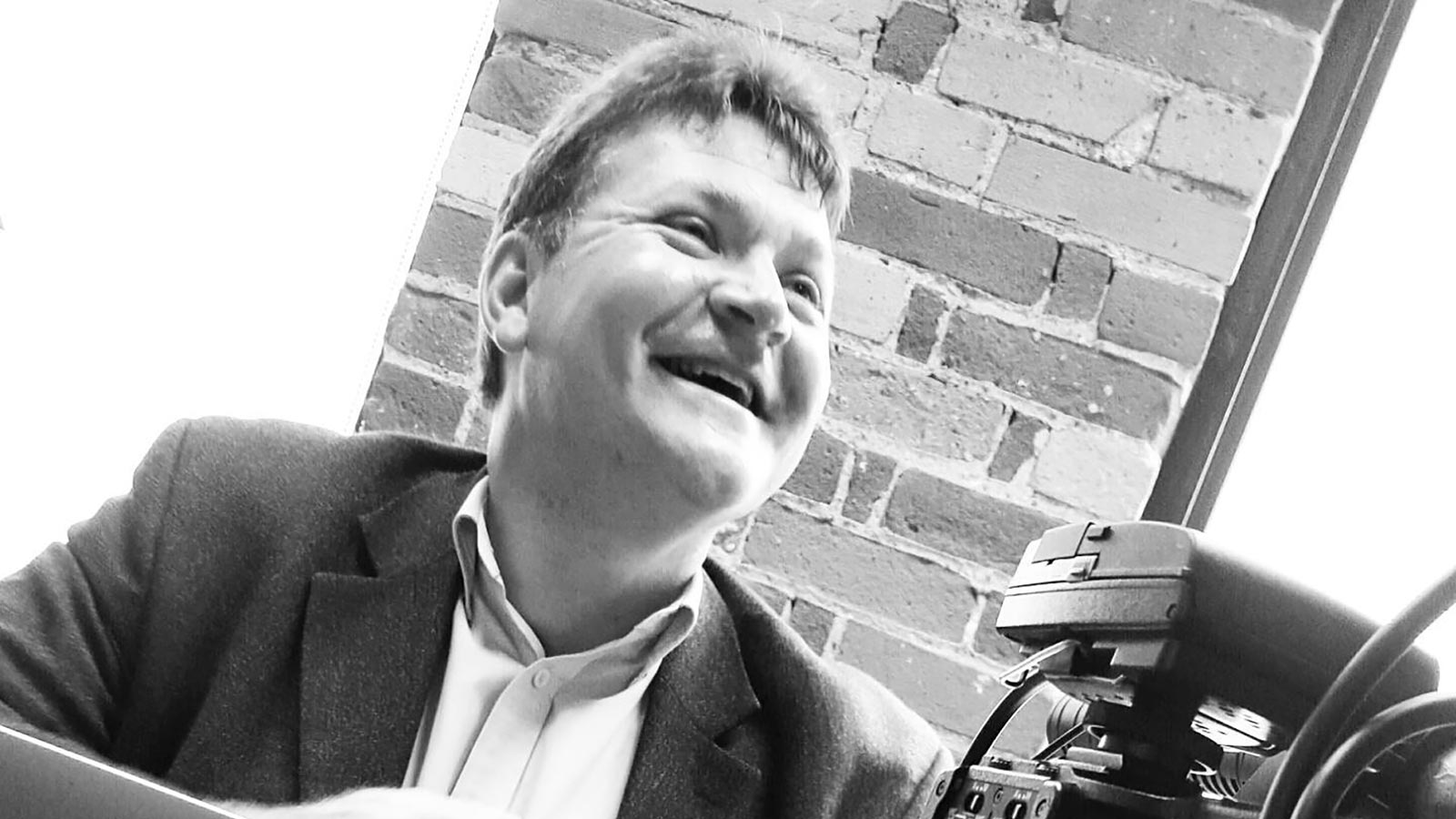 Owning and operating a business isn't for everyone—but regardless of your career, there's something to be said for the "entrepreneurial spirit".
To stay ahead of the competition, it's vital that we constantly reinvent our businesses and ourselves, and the only way to accomplish this is by having an entrepreneurial mindset.
A little entrepreneurial zeal can give you a distinct advantage in your professional life, whether or not you think you'd ever strike out on our own. So how do you train your corporate mind to think more like a business owner?
Developing an entrepreneurial mindset is all about altering your perspective: No matter how long you've been in business, you're starting it anew today.
It's about the process of diagnosing issues and symptoms to find root problems, framing options that may serve as possible solutions, clarifying data that you have and seeking what you need, and developing viable options and alternatives.
Many people believe that creativity and innovative thinking are traits that we are born with—we either have them or not. However, we have found that people who are highly innovative are a work in progress, forever questioning and examining themselves and the world around them. Far from being something we are born with, we can all become more innovative and creative by developing the traits that innovative people share.
The number one question I get from business leaders is:
"How can I help my team become more creative and innovative?"
This event is my answer and it starts with you.
My professional success and personal sanity this year can be directly attributed to Shawn's coaching. No self-help, productivity, or leadership book will provide the personalized actionable items to uncover what matters - it's Shawn's guidance and accountability that will transform the way you think. His coaching sessions have been a key component to fundamentally changing the way I not only work, but live purposefully.

—Christel Marchand Aprigliano
CEO
You promised yourself that this year will be different, and that you will invest in you and your team, and I get it, you are busy. 
This is your opportunity to make some real and lasting change, or decide to stay on the never ending hamster wheel of "busyness".
It's your choice.
"Joining Shawn's Mastermind was one of the best decisions I've made. He has provided incredible coaching and wisdom to me and the entire group of professionals. He has a unique way of challenging us and holding us accountable to pursuing the best for ourselves. Shawn is truly and inspiring leader."

—Edlyn Thompson
Allstate Canada
---
Day One
Personal Leadership & Developing an Entrepreneurial Mindset
Things always seem too busy, and there is never enough time to think, plan and execute what I feel is meaningful.
Here we will create a vision of ALL areas of your life. You make the time and effort to plan your vacation each year, now it's time to plan your life. Your dreams and visions need to become your priority.
Leadership begins with looking at ourselves and evaluating what matters.
With real life examples, Shawn will break down the following:
opportunity recognition
being comfortable with risk
creativity and innovation
future orientation
flexibility and adaptability
critical thinking and problem solving
Creating a vision for all areas of your life is beyond powerful.  Have you ever said to yourself,"If I only had time to think and plan what I want."
This day is for YOU, your dreams, vision, what is important to you.
---


Founder and CEO of Wealthy Thought Leader Andrea J. Lee praises Shawn's style and results.

Fantastic consultants and strategists like Shawn are hard to find. He is the kind who calls BS in a way that you can actually hear, and guess what? You take action as a result. Shawn is one of the very best connected people I know who adds value with every action he takes. He is profoundly creative, fun to be around, and gets things done. I've had the privilege of working with him, for him, and to be supported by him. In all of the roles he's played, he's been an MVP. The only problem with hiring Shawn or working with him is that you will be called out to be your best, individually, and, and on organizational level. If you can handle that, go for it!

—Andrea J Lee
Founder and CEO of Wealthy Thought Leader
---
Day Two
Developing Your Action Plan
Now that we've laid down the foundation with your vision, how do we incorporate this into business?
Walk away feeling confident, with a detailed, clearly laid-out action plan you can use immediately.
"Shawn Shepheard is the perfect leader, coach and mentor. The reason is not because I attended his recent Toronto Mastermind workshop, which was brilliant. It is not because I have heard Shawn speak at various events and have seen his ability to own the stage and the audience with ease.

What makes Shawn a great leader is his ability to champion any person who has an idea, a business or a goal regardless of their industry or their background. It doesn't matter if your idea is small, humble, outrageous or larger than life, Shawn coaches everyone with the same enthusiasm and passion so that that person can achieve what they set out to do, and then some."

—Patrick McCann
Creative Director / Director / Executive Producer
Includes:
Opening night welcome session, dinner and cocktail party
Two nights accommodation
All meals
Full use of all facilities (gym/pool)
---
About Shawn:
I've spent the past four decades helping top CEOs and executives overcome limiting beliefs and behaviours to achieve greater success: personally, professionally and with increasing profit.
My passion and goals are simple: I want to help successful people achieve positive, lasting change for themselves and those around them. How? By helping people understand how the beliefs they hold and their environments can trigger negative behaviours.
Through simple, practical advice, I help people achieve what they never thought they could-and help sustain positive, lasting behaviours that make life better.
---

Our Home for the Event:
When people bring different capabilities, backgrounds and perspectives, amazing things happen.
Welcome Kingbridge Hotel and Conference Centre, our home over the next two days. John Abele, co-founder of Boston Scientific and a pioneer in the disruptive field of less invasive medicine, has designed every detail of this state-of-the-art facility to accelerate collaboration and foster learning.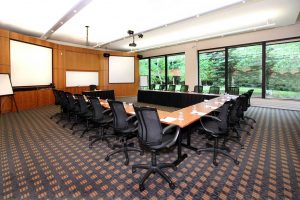 Floor to ceiling meeting room windows with stunning views outside to match the high-tech methods of learning inside. Take one look at Kingbridge and you'll know that this place is something special. They walk the walk and have put in every detail to ensure that their grounds are where magic is born.
Leaders and teams need time to develop the right mindsets and collaborative skills to perform their highest potential. As we all know, environment plays a huge role in this.
The Kingbridge Hotel and Conference Centre is designed as an innovative learning and meeting place. It is where leaders and their teams come to achieve outstanding results, by leveraging the collective intelligence of their people.
Kingbridge provides a multi-layered approach to ignite learning and results. We offer an ideal environment and a selection of proven programs and tools to help you accelerate collaboration and do great work together.
---
When?
Monday January 22 – Wed Jan 24
Monday
Start at 4 pm with opening session followed by dinner and cocktail reception
Tuesday
Breakfast 7 – 8:30 am
Session ends at 5 pm
Wednesday
Breakfast 7 – 8:30 am
Session ends at 4 pm