Starts with Powerful Conversations
---
I absolutely believe that people, unless coached, never reach their maximum capabilities. Coaching helps the best get better.

—Bob Nardelli
---
HOW DO YOU MAKE LEARNING STICK?
You make big investments in training and developing your people – but what happens when a session is over? How will you know if your employees are applying what they've learned? In the hustle of daily activities, it's easy for your employees to fall back on old habits and behaviors.
Unless applied immediately and regularly, knowledge retention drops at an alarming rate.
Which means that all the great skills we teach your employees are likely to be forgotten unless we put systems in place to help them practice and revisit new concepts — in the context of their daily work activities — over time.
We also know that learning and development initiatives are often frustratingly disconnected from business outcomes.
In the Kirkpatrick Phillips model, the bottom 2 layers are reasonably easy to achieve- however measuring the impact, results, and ROI of a learning/ training program remains elusive for many organizations.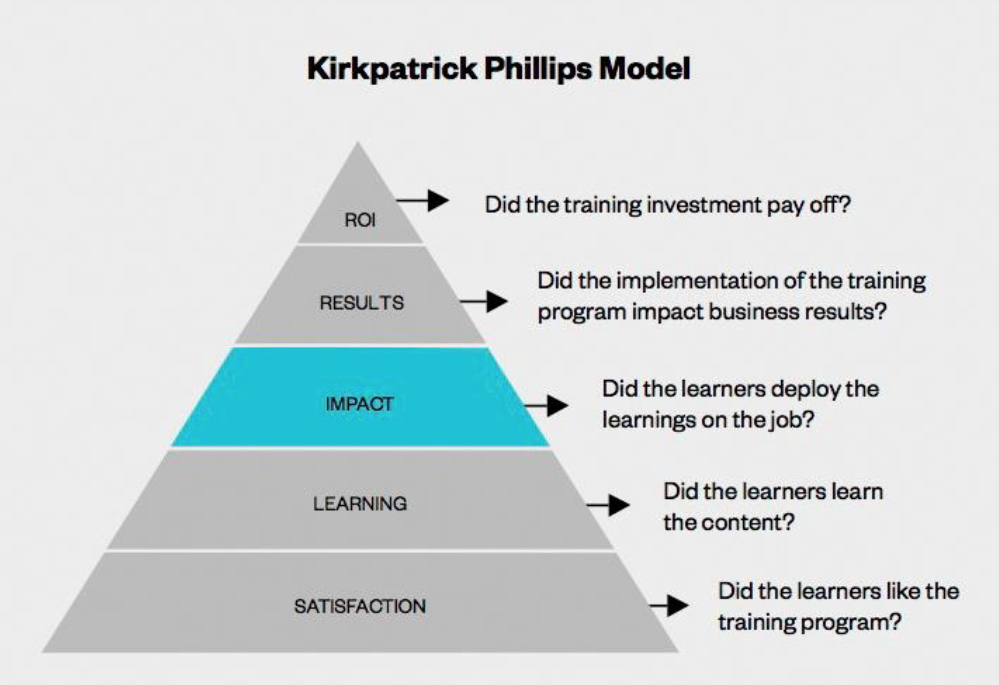 ---



I had the privilege of hiring Shawn to coach my team here at LinkedIn and it was very successful. He received the highest NPS score of the year. Shawn offers a unique perspective and brings content to the table in a way that is both engaging and easy to replicate. I've also had the opportunity to work with Shawn outside of my current role and will continue to do so into the future.

—Perry Monaco
Manager of Customer Success
Linkedin
---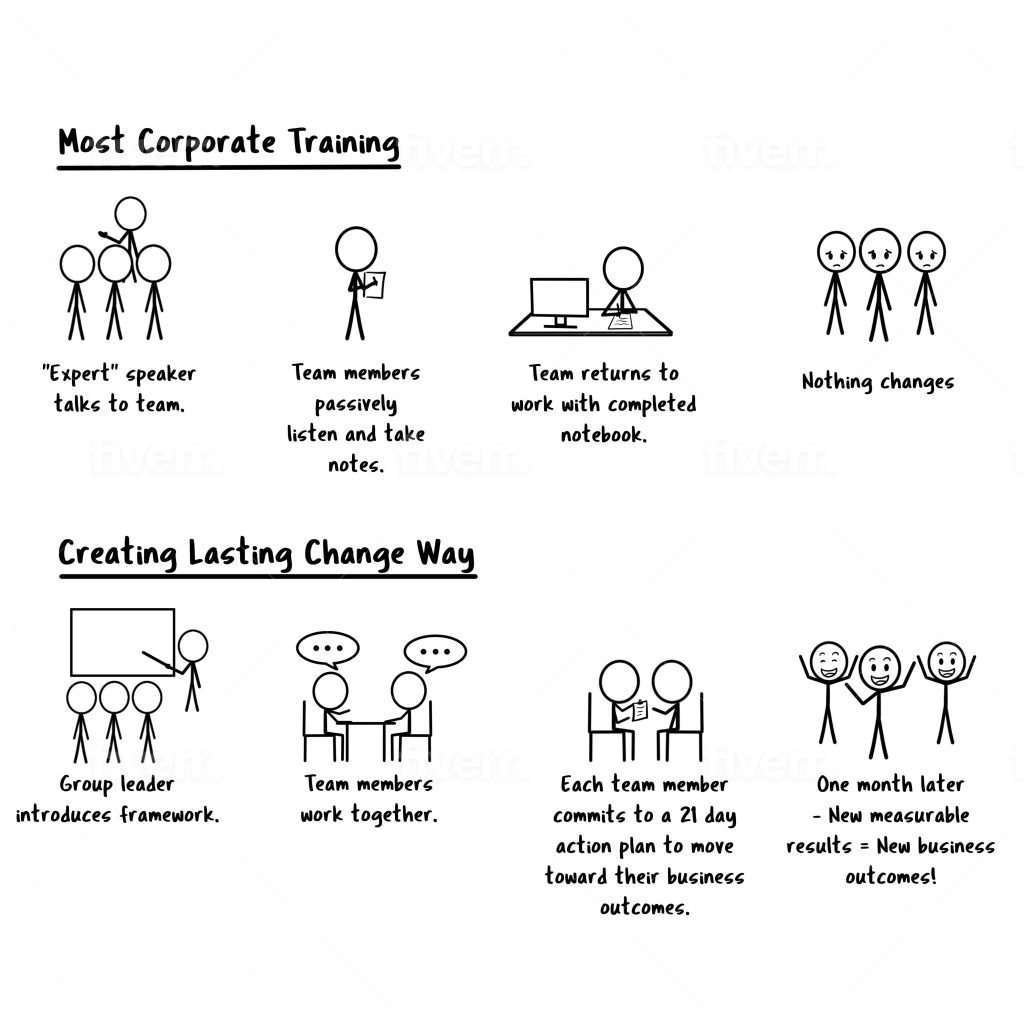 Shawn's Three Step Process
Introduce the Framework/Context/Topic
For example, Re-Imagining Work, Creating Raving Fans, Making Strategic Focus as Habit, etc..
Hosting 'Expert' Conversations
The person at the front of the room is NOT the expert. The experts are the people in the room, doing the work every day.
Take Immediate Action
We have all been to sessions where a TON of ideas were shared, and very little action was taken. At the end of the conversation everyone on the team will COMMIT to making ONE small change and applying that change for the next 21 days.
Turning a one-time presentation into a 21-day experience that creates lasting measurable results.