Coach for Kids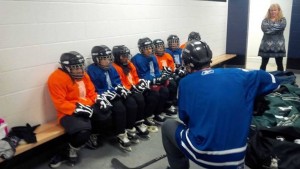 Shawn has over 25 years experience developing and delivering innovative children's programs for a wide range of groups.
He strongly believes that as adults we simply need to create a safe environment for learning, make it fun, and get out to the way of the kids.
Children continue to amaze me everyday, and it is one that that I will never stop doing.
From leadership camps, bullying prevention programs, goal setting to sports, Shawn loves working with Children.
He is currently leading the Slapshot Hockey Program for Character Community.