The Strategic Focus Experience Invites You to the:
90 Day Year Invite Only Retreat
For the past 9 years I have hosted a January invite only retreat for my clients. It was an opportunity to get away from the day-to-day operation of your business, learn, connect with other business owners, and set the foundation for a highly successful and profitable year.
The retreats have been very popular and successful, and there was still voice in my head saying: "how can I up level this retreat and take it from great to exceptional?"
Well I am proud to say that I have partnered with Todd Herman and his world class "90 Day Year". I started my journey 16 months ago by being a student in award winning "90 Day Year" program, and it made a huge impact on me focusing on the right things at the right time and lead to massive growth. I have since progressed to working with Todd and 14 other highly successful business owners from around the world in his private "Champions Circle" program.
There is a reason it's considered the best business growth program in the world. And now, after negotiating with Todd, I am able to bring this to you!!!
In this retreat you will get the best of Shawn, the best of the "90 Day Year", while learning in an environment built exclusively to enhance new thinking, learning and growth.
More on the "90 Day Year"…
Created for action takers who want to see rapid change in their business. "90 Day Year" is a multi- award winning program that shows you how to incorporate the proven high-performance strategies Todd Herman uses with elite athletes and entrepreneurs into your own business, so you can achieve the results you want without the burnout.
If you're looking to gain control, get focused, and hit your goals with far less wasted time, energy, and money—while being truly excited about your business—then this retreat will help provide clarity of for you and your team to be working on the right things at the right time to keep you focused, and on track, with your plans for growth.
…….But We Use An Operating System Already, How Is This Different?
Imagine Tom Brady walking off the field at the end of a game on Sunday afternoon.
It doesn't matter if his team won or lost, but if Brady is at QB, the chances are much higher that he won.
Could you ever imagine Brady and his team NOT reviewing the game film, to see what worked, didn't and how they will adjust and DOING that on a regular basis?
It's one of the key things that PEAK Performers do differently.
Most operating systems have no "reviewing the game film" build in.
Most OKR's use vague language like "get new website up by Jan 31".
Compare that to performance based goals like "get 15 quality leads weekly from our social media and convert 25% of those leads".
It's about Focusing on the Right Things, at the Right Time.
It's what peak performers do.
"One of the biggest reasons behind our company's explosive growth has been adopting the principles Todd teaches in his program. The 90 Day Year gets my highest endorsement for any entrepreneur striving to get to the next level"
Ryan Levesque, New York Times Best Selling Author & Chief Executive Officer
"The ASK Method"
THE AWARD-WINNING "90 Day Year" PROGRAM
Multi-time winner of the 'Best Leadership & Skill Development Program' Stevie Award, validated by the ROI Institute, and attributed by countless business owners as the system to their success.
The Areas of Focus Include:
1) The Mindset Phase – Mine the Gold
2) The Strategy Phase – Align Your Goals
3) The Execution Phase – Building Systems & Habits to Get You The Results You Want.
Dates:
January 16 – 18th, 2023
January 16 – arrive after 3 pm, enjoy the facilities and join us for a group dinner at 7 pm.
January 17 and 18 – Sessions run from 9 am – 4:30 pm
Includes:
2 night's accommodations.
All meals and snacks.
Full use of the facilities.
The home for our retreat: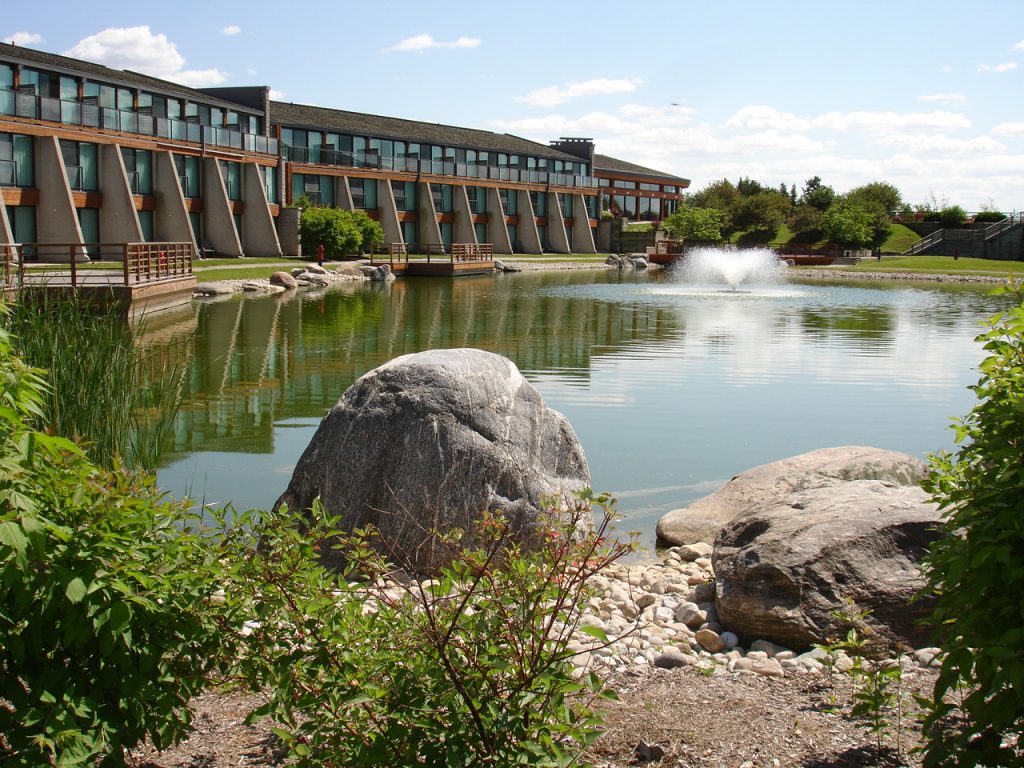 The Kingbridge Centre:
Place Matters; Kingbridge is a full-service conference and event venue nestled on 114 acres, 30 minutes
north of Toronto's metropolitan core. We provide a distraction-free environment for corporate and incentive groups with 124 guestrooms, 25,000 square feet of versatile event space, extensive recreation
and internationally inspired cuisine. Kingbridge provides an exceptional opportunity for optimal
engagement and collaboration which is why we take responsibility for your total event experience.
Investment:
$3299 per person, single occupancy
$2999 per person, double occupancy
The Kingbridge Centre is approximately 35 minute drive from Pearson and 70 minutes from Billy Bishop
Airport.