Shawn Proudly Introduces
Business Masterminds
That Get BIG Results
(For Busy Leaders)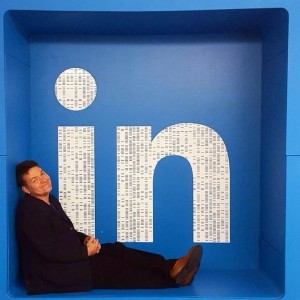 Forbes Magazine says it can do wonders for your business. Best-selling business authors constantly tout its benefits.
It's called a mastermind. And if you've ever felt stuck at work, frustrated that problems don't get solved or needed business guidance, the answer lies right here.
These groups are invite only. If you're lucky enough to get invited to one, this is what you can expect:
Imagine a room of carefully selected, smart group of people who meet over a 3 to 6 month time frame. This is when real results happen. Are you ready to commit to you? If you are, here is just some of what you can expect.
Think about who you spend time with when it comes to your job. How many of those people are in a completely different industry or field? Chances are it's not a lot. A mastermind is the all access pass to supportive peers from all walks of life. Get the insight, advice and the accountability you know you need.
Masterminds ooze potential- it's trusted connections and business opportunities. It's the type of business planning that will have you feeling excited to start the day.
Here's another thing. Mastermind groups aren't just strictly for business. The type of skills and experience you'll gain will set the stage for success in every aspect of your life.
Why choose Shawn's mastermind? It's quite simple. He is a living example of someone who has a created a life that he absolutely loves. Big companies like Johnson & Johnson, Verizon and IBM are on his client list. As a speaker, Shawn's inspiring words have been heard by over 20,000 people in North America alone.
If you're looking someone who brings that special light into the room but also will tell you like it is, then look no further. But hey, don't take our word for it. Hear what his clients have to say:



"Joining Shawn's Mastermind was one of the best decisions I've made. He has provided incredible coaching and wisdom to me and the entire group of professionals. He has a unique way of challenging us and holding us accountable to pursuing the best for ourselves. Shawn is truly and inspiring leader."

—Edlyn Thompson
Allstate Canada


Founder and CEO of Wealthy Thought Leader Andrea J. Lee praises Shawn's style and results.

Fantastic consultants and strategists like Shawn are hard to find. He is the kind who calls BS in a way that you can actually hear, and guess what? You take action as a result. Shawn is one of the very best connected people I know who adds value with every action he takes. He is profoundly creative, fun to be around, and gets things done. I've had the privilege of working with him, for him, and to be supported by him. In all of the roles he's played, he's been an MVP. The only problem with hiring Shawn or working with him is that you will be called out to be your best, individually, and, and on organizational level. If you can handle that, go for it!

—Andrea J Lee
Founder and CEO of Wealthy Thought Leader



"Shawn Shepheard is the perfect leader, coach and mentor. The reason is not because I attended his recent Toronto Mastermind workshop, which was brilliant. It is not because I have heard Shawn speak at various events and have seen his ability to own the stage and the audience with ease.

What makes Shawn a great leader is his ability to champion any person who has an idea, a business or a goal regardless of their industry or their background. It doesn't matter if your idea is small, humble, outrageous or larger than life, Shawn coaches everyone with the same enthusiasm and passion so that that person can achieve what they set out to do, and then some."

—Patrick McCann
Creative Director / Director / Executive Producer


Founder Maharlika Filipino Moderno NYC

My successes professionally and personally would not have happened without Shawn Shepheard. His coaching and kindness shows no limitations. When I'm down or at a loss, his comforting words, his storytelling, has kept me on my road to living my dreams.

—Nicole Ponseca
Founder
As seen on The Chew, New York Times, The Huffington Post, Time Out New York
Remember, Shawn's mastermind groups are not for the faint at heart. You have to be ready to get results and give it your all. If you're not ready to invest in yourself, this is definitely not for you.
But if you're hungry for real fulfillment, ready to retire the same old results for ones you never dreamed possible- then here's the key to the door.
Welcome to your best life.
For more details